A PHYSICAL LINE MANAGEMENT SYSTEM FOR A MOBILE WORLD
Your customers no longer need to wait in line within your establishment. QBright let's your customers see their position in line right on their phone, so that they can go about their business during long wait times.
RETAIN MORE CUSTOMERS
More customers will stay during long wait times when they can be mobile.
Your business can win over new customers by using technology that is a step above the rest.
Customers will feel more in 'control' when they can see continuous updates of their place in line right on their phone.
POWERFUL, YET EASY TO USE
QBright has been designed with ease of use in mind. Multiple customer queues can be managed from a single interface. With a single click you can promote customers in a queue, put them on hold, or cancel their appointments.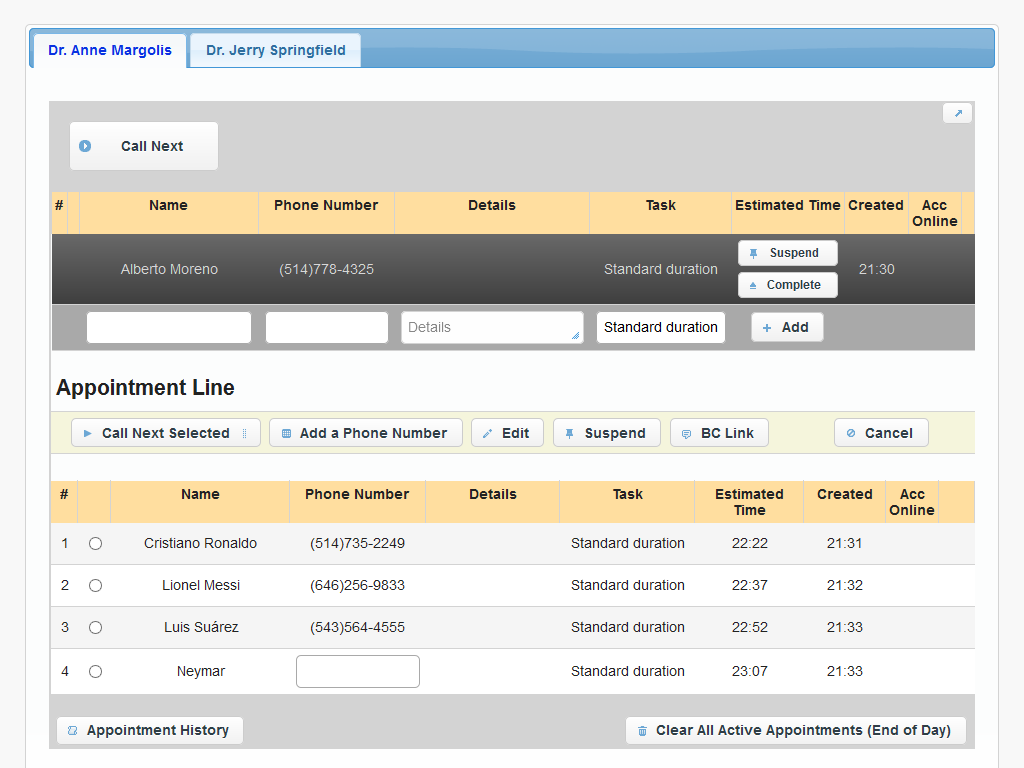 PERSONABLE, CONVENIENT, AND ENVIRONMENTALLY FRIENDLY
QBright uses customer names to keep track of people, rather than a numbering system, which allows you to maintain a friendly and personal environment. This also means that you can choose to use a paperless appointment kiosk, or no appointment kiosk at all, which reduces your costs and maintenance.
ADVANCED CUSTOMER NOTIFICATION
QBright can use a number of communication methods, such as SMS or a web app, to notify customers of changes to their position in line. When customers choose to use a web app they can view more information, such as their position relative to your business on a map.
PRICING
You have the choice of purchasing credits that can be used at any time or through a monthly subscription. Credits that can be used at any time do not expire, which is ideal for businesses that have customer queues once in a while.
Credits as Needed
Cost per 100 Credits
Number of Credits in Hundreds
No. of Credits
No. of

Appointments

Total Amount
$1.00
100
up to

100

¹
$1.00
Monthly Subscription
Monthly Payment
No. of Credits Included per

Month ²

No. of Appointments per

Month / Day

$30.00
3600
up to 3600 / 120 ¹
$60.00
7500
up to 7500 / 250 ¹
$120.00
18000
up to 18000 / 600 ¹

1 Adding an appointment to the line costs one credit. Sending SMS messages through your phone/s using our application is free, however sending them through our servers will cost additional credits, based on the destination country.

2 For subscriptions, additional monthly credits on top of the ones included are provided at a reduced rate of only one dollar for 100 credits.
TRY US
Discover a better way to manage your queues while increasing customer satisfaction.