Virtual Queuing and Online Booking VIRTUAL QUEUING LETS YOUR CUSTOMERS SEE THEIR PLACE IN LINE ON THEIR PHONE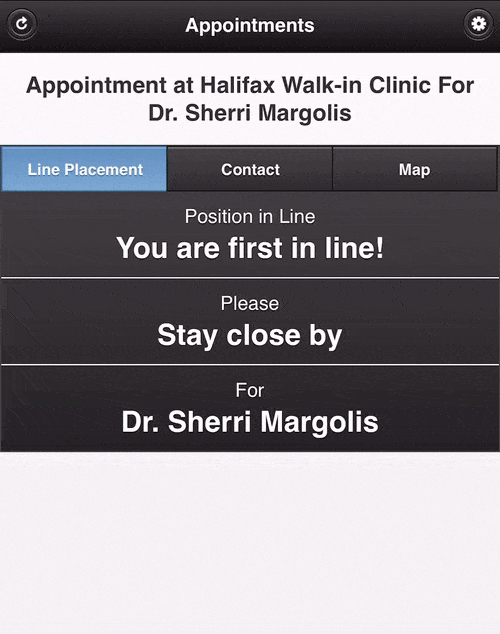 Your customers no longer need to wait in line at your business. Our remote queuing system lets your customers book and see their position in line right on their phone, so that they can go about their business while waiting.
ADVANCED CUSTOMER REMOTE NOTIFICATION
The queuing system can use SMS, email, and an automatically updating web app to keep customers informed of their place in line.
Web App
SMS
Push Notification
POWERFUL, YET EASY TO USE
Multiple customer queues can be managed from a single user interface. With a single click you can call the next customer, put them on hold, or cancel their appointment. You can do this easily on your cell phone or tablet, as separate user interfaces have been tailor designed for cell phones and for larger devices.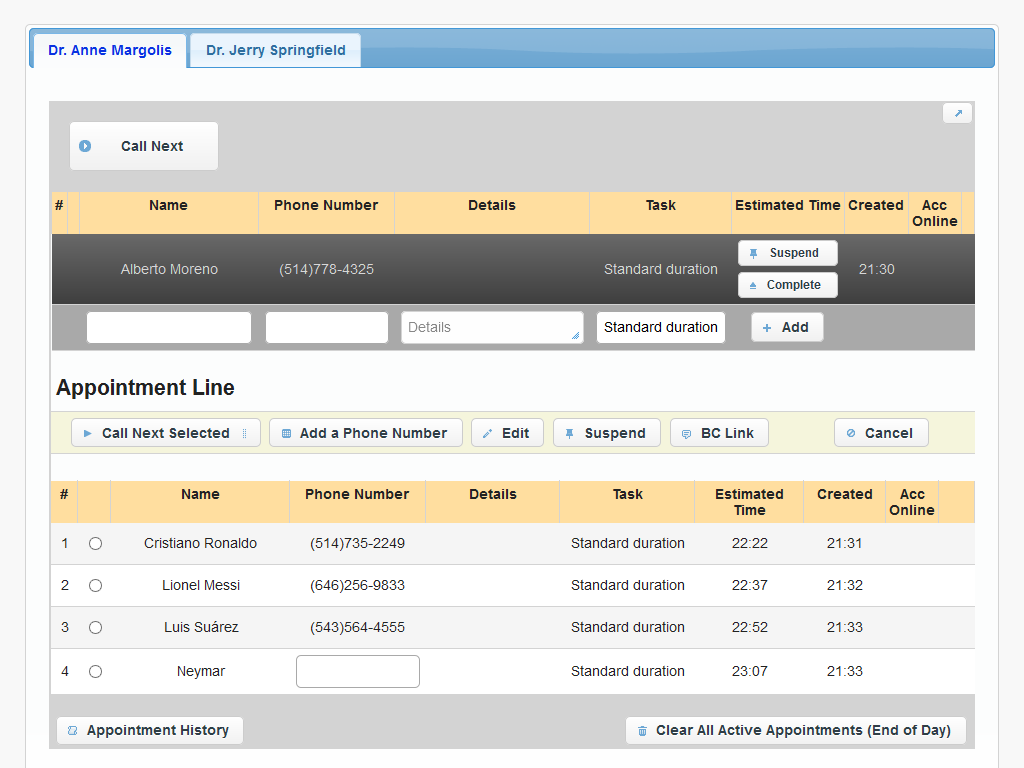 Manage Multiple Queues
Works on any device
Synced Across Devices
ENVIRONMENTALLY FRIENDLY WITH PERSONABLE SERVICE
The queue management system uses customer names to call people into appointments so you do not need to use paper tickets. This saves you the need to replace paper, and deal with the paper waste.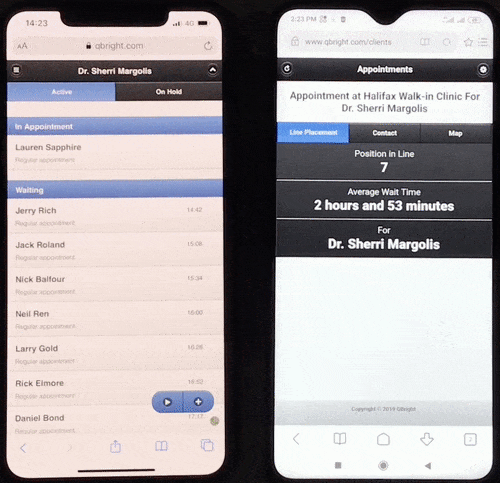 WE HAVE A VIRTUAL QUEUING SYSTEM FOR LONG OUTDOOR LINES TOO
If you have outdoor queues, our other queuing system, QCrowds, is for you. It is designed to manage large lines of people in places like events, museums, amusement parks, ski resorts, night clubs, bars, and other attractions. Customers can see online if your place full to capacity, and if so, they can join a virtual waiting list and see their place in line on their phone.
PRICING
With any paid monthly subscription you will receive $25 in SMS credits every month, which can be used to send SMS messages directly from our servers, rather than through your phone. There is a 30 day money back guarantee and you can cancel a subscription at any time. If you need a larger subscription plan than is offered here let us know.
Plans
| Plan | Price | No. of Customers per Month |
| --- | --- | --- |
| Basic | Free ($19.95) | 200 |
| Basic | $39.95 ($60) per month | 10,000 |
| Pro | $59.95 ($90) per month | 15,000 |
| Enterprise | $79.95 ($120) per month | 20,000 |
TRY US
Discover a better way to manage queues while increasing customer satisfaction.